On April 13, a new session of the Innovators Club took place, with Cecilia MoSze Tham, CEO and co-founder of Futurity Systems, as guest speaker.
Cecilia MoSze Tham is an entrepreneur based in Barcelona, born in Hong Kong and educated in the United States. In 2011, she founded Makers of Barcelona, the first coworking space in the city. In 2013 she founded FabCafe, a hub for imagination, and in 2018 she founded AllWomen, a school to train women in data science, artificial intelligence and other tech skills. From 2018 to 2020 he joined Alpha, Telefónica's disruptive projects lab, where she was part of the ideation team developing solutions for massive social problems, translating concepts from research and prototyping to launching startups.
She is founder of Futurity Systems, a company born with the purpose of building better futures from the fusion of science, design and business design models. From there she works with companies and government agencies to address problems in the areas of food, urban economics, racial and gender bias, and other social needs.
Cecilia has served on the advisory board of the United Nations World Food Program X (WFPX), SXSW, as well as BIDLab (Inter-American Development Bank) and the Barcelona city council. In addition, she has been honored with several awards such as the AWS Global Disruptor Award 2022, WEDO Women Pioneer Award 2022, and has been selected as a Forbes Top 40 Futurists 2022, 100 Most Influential Women European and 100 Women of the Future.
Last year, her company Futurity Systems won the Fast Company Innovation by Design 2022 award, as well as the Gold Lovie Award 2022.
"The future can unfold in many ways and we must take the time to analyze it in order to decide the future we want."
The presentation "How to design our future with science" was enormously inspiring. It took the attendees of the Innovators Club to new horizons where business strategy, science and technology, design and imagination provide other views and perspectives.
"We invest a lot of time in creating prototypes because they provide us with first-hand information," explains Cecilia as she shows us her latest prototypes to better understand the future. It was from this desire to build a better future that Cecilia plunged the attendees into a world where science, art and data meet to sample music, replicate body movements, create art and images through plants, regain speech with your new avatar…
Thus, Cecilia tells us about futures like Plantiverse, a project that started with an exploration of the rights of plants, giving them autonomy and allowing them to make certain decisions on their own. It consists of wiring plants to computers equipped with sensors, which translate data about them and their physiology into code that can then be used to create a large number of NFT artworks.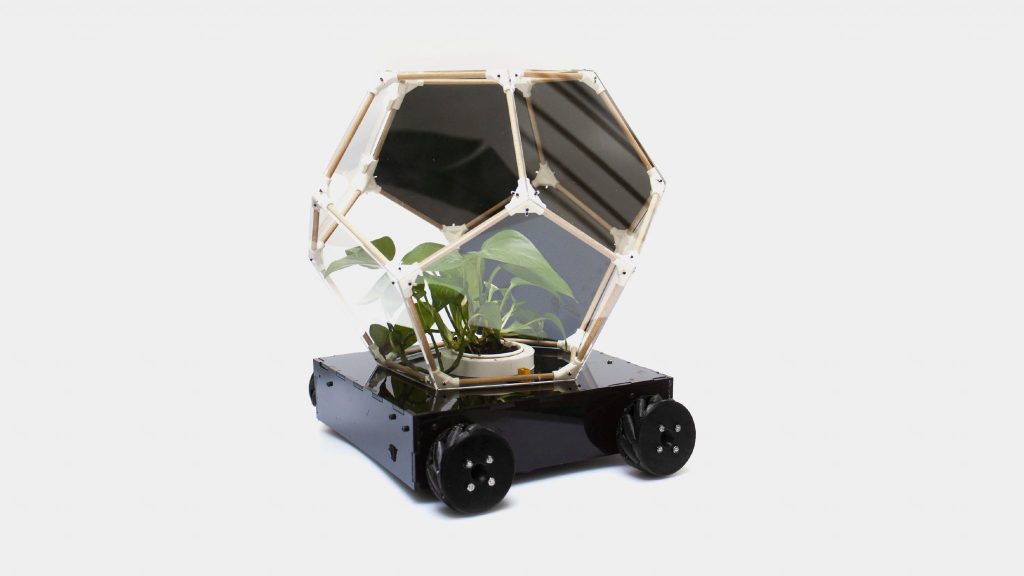 She also presents spaces such as SOFT, the Store of Future Things. Located in Barcelona, SOFT is a digital product store open to the public that is a museum of emerging technologies and undoubtedly represents an entrance to the metaverse for many.
She gets excited when she remembers people like Gloria, who has recovered her own voice in the avatar universe thanks to projects such as Super Sapiens.
Because technology allows us to be proactively more prepared and to rehearse the futures we want… Be imaginative, my friend!